Horizontal Jack
Features:
Fast Performance - maximum height reached in 3 pumps.
Low profile - extremely low starting height, designed especially for all racing car.
Durable - The highest grade die cast aluminum combined with the patent hydraulic system while meeting all of ZINKO's high standards make this jack as close to trouble free as you can get.
Universal - 1 ton capacity, combined with a notched lift cup that has a removable rubber insert for fits on all types of cars.
No stop bracket required. Handle automatically stops at 12 o'clock vertical position. This insures no damage to the car body.
Heavy duty full service real caster wheel for easy movement.
Superior quality, durability & function make this jack the leader, all others will be trying to catch.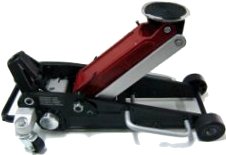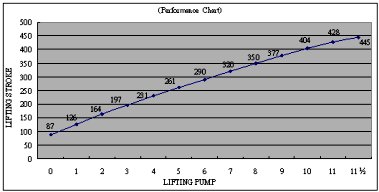 No.35, Ln. 199, Zhonghua Rd., Shuishang Township, Chiayi County 608, Taiwan (R.O.C.)
Contact Person:Tim chen
Contact Phone :886-5-2686980 Fax: 886-5-2682309 E-mail: jk01.jack@msa.hinet.net